We go to Japan every two years; which is massively indulgent in and of itself, but there it is. Those years are even numbers, or they were until December 2019. What happened? Well, we were meant to go to Hong Kong, flights, hotel and food tour were booked (with Humid with a Chance of Fishballs) but then the situation with the protests escalated and we eventually bottled it. This all seems a little laughable now, as I write this in the middle of a pandemic, but that decision was made and so we had to decide where to go at fairly short notice. The answer…Tokyo! So, we hopped on a flight to Narita and spent a week in the best city in the world…here's what we did (a trip summary of Japan 2019 if you will).
As usual, we stayed in Ikebukuro, a district we have grown to love more with every trip – the food, the culture, the shopping, the craziness are all excellent. This time though, we spent much more time exploring Tokyo than we have before, and it really paid off. Below is a little day-by-day summary; but the main thing to remember throughout all of this is we spent a huge amount of time walking off the beaten track, and it was wonderful. Tokyo opened up to us in a way it hasn't before, and was all the better for it.
Day 1 – Arrival
After landing in Narita, we hopped on the Keisei Skyliner to Nippori, rather than taking the Narita Express to Ikebukuro – this saved us both time and money (especially when we went to the locals desk for tickets rather than use the tourist queue). A quick trip on the Yamanote line and we were in Ikebukuro, and even managed to get to the right exit without too much hassle. After dropping our bags at the hotel it was straight to the food floors in the Lumine building for an excellent burger as JS Burgers Cafe. A note about food floors in shopping centres…they are awesome; don't hesitate to explore them as you'll end up with some great food with little hassle.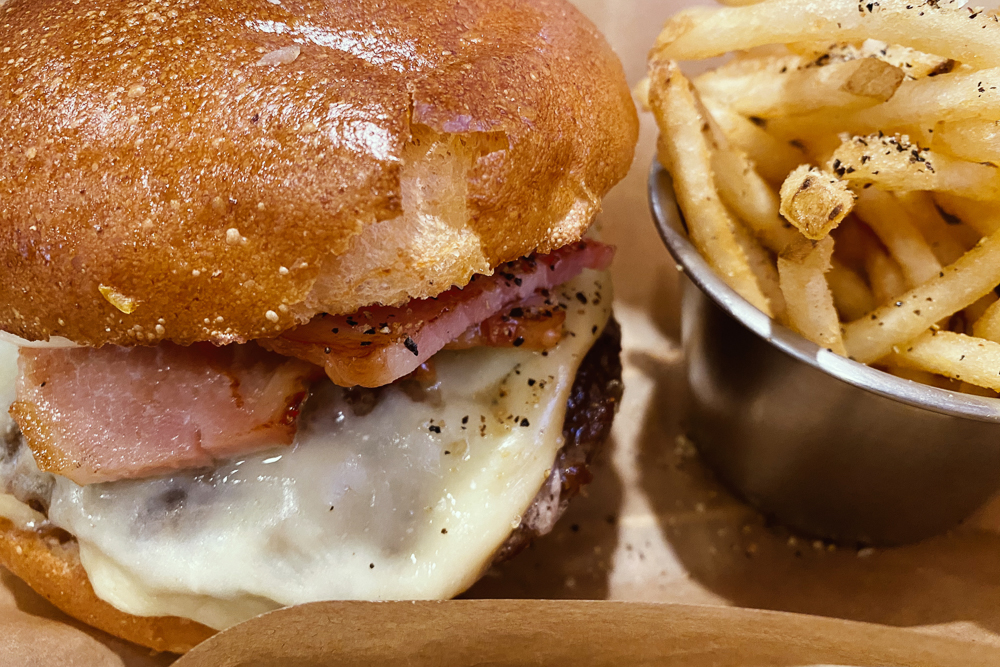 After coffee and shopping (both reoccuring themes; check out my prior coffee post) we headed to the HMV in the Esola building for the first mini-live of the trip; Task Have Fun! Mini-lives are a brilliant way to see a bit of J-Pop or Idol whilst you are in Japan. Essentially they are 30-40 minute promos for bands who have new releases. They're free, and you not only get to see the bands up close and personal, but you can buy their music and…if you wish…meet them and get cheki (Instax mini photos with the idol of your choice).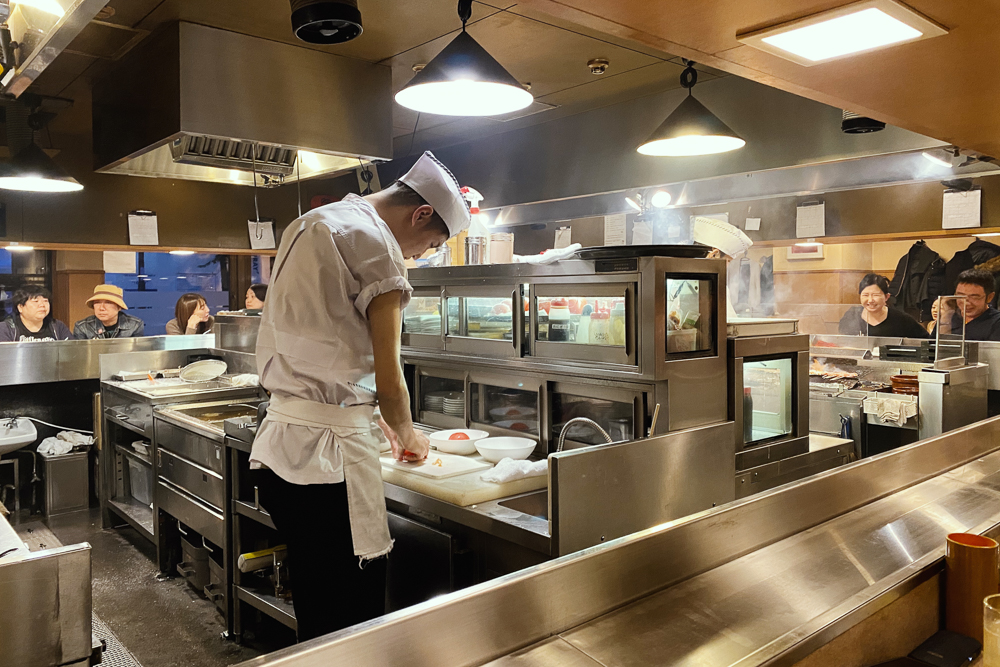 We wandered aimlessly through to Sunshine 60, going through the delightful Mikuni-koji district and then back to the hotel to check in. Dinner on the first night was at the ever incredible Akiyoshi Yakitori. I've now learnt to navigate the sign in sheet so we managed to get a spot at the counter and stuffed ourselves with incredible chicken (and cucumber) washed down with copious beer.
Day 2 – Harajuku and Shibuya
These are the places many tourist guides will take you to in Tokyo, and with good reason I guess. Packed to the gills with cool shops, cooler people and myriad ways to kill time, they can be a lot of fun. Shibuya station is a PITA though (ideally go on the subway and avoid the main station if you can).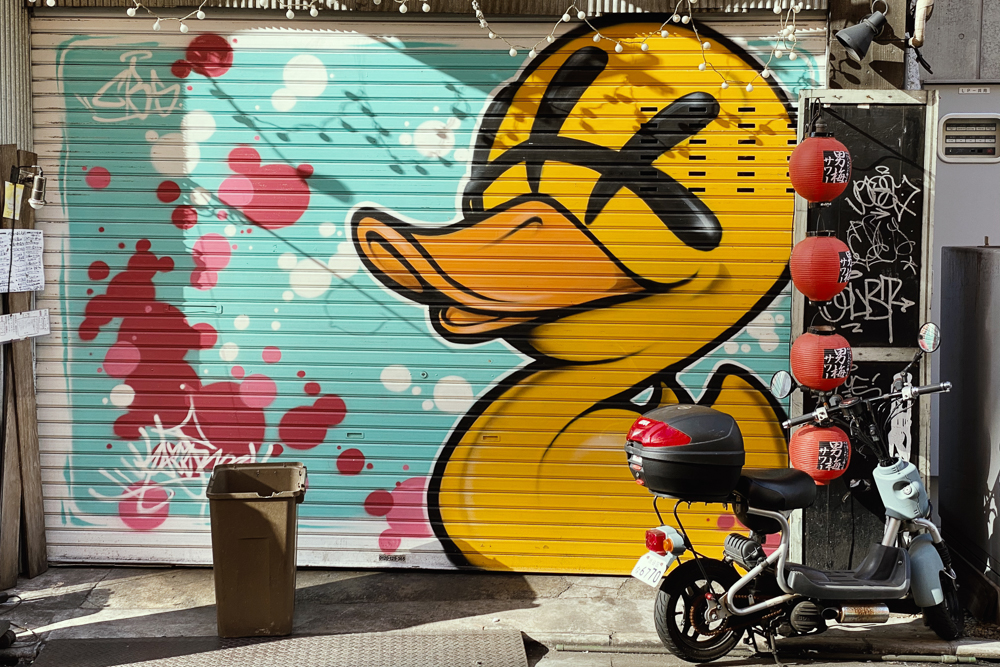 Day 2 started at the flea market in Yoyogi park, and very excellent it was too. Loads of lovely ephemera and antiques (some very cool tin signs and lots of Kokeshi and Daruma). Highlight though was a stall selling fabric, with boro and sashiko to die for. This was not the goal of the trip though, so no purchases made but lots of fun regardless.
We then wandered from Yoyogi park through quiet backstreets to Shibuya (with a stop for coffee on the way – see the theme is developing), and headed to the brilliant HMV and Books (very different to the UK store). We were there for another mini-live, this time Ryutist. Before the live started though I had to run out for an emergency rice ball (onigiri) from a stand just outside the HMV building…it was lush. Ryutist were a hoot, and even returned a fans umbrella at the end of the show (from a previous mini-live no less)…and all this before lunch (which was excellent tonkatsu and curry rice at Tonkatsu Maisen).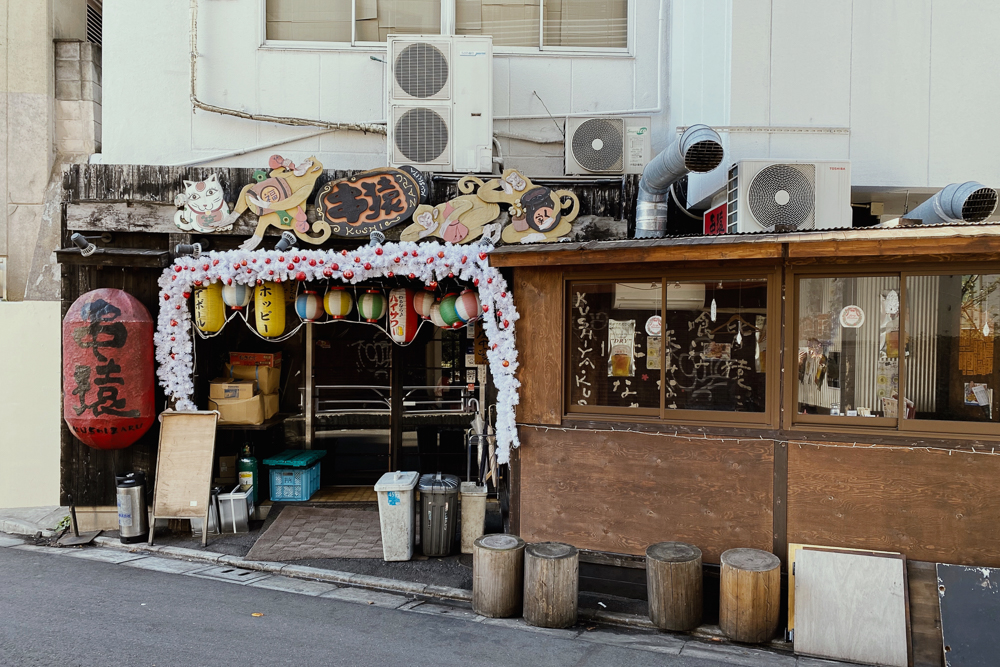 After lunch I dropped A off at Village Vanguard (an exceptional shop full of quirky stuff) whilst I went to Disc Union (an exceptional record shop) and copped so decent CDs (including Hallca…yay). We then wandered back to Harajuku, with a stop for coffee and a doughnut, before hitting the ever wonderful Kiddyland. I indulged my Be@rbrick obsession (another recurring theme); and A inevitably bought some Snoopy merch. Then back to Ikebukuro and pizza for dinner at a chain place called Salvatore Cuomo, which is always a reasonable standby.
Day 3 – Kawagoe
WHY HAVE WE NEVER BEEN BEFORE???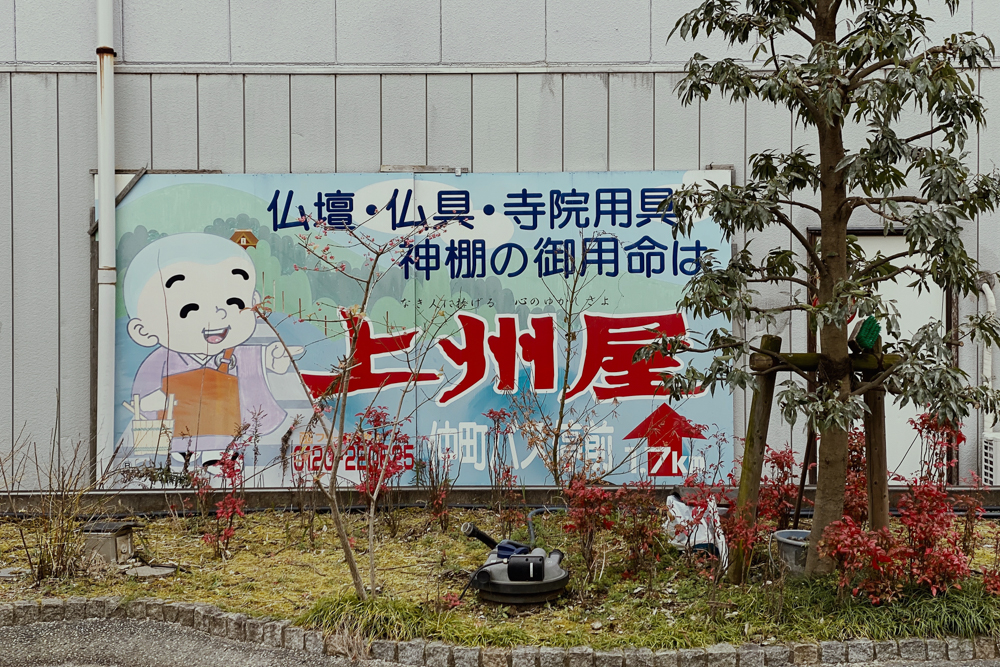 Breakfast was at Coffee Valley in Ikebukuro; their breakfast set (involving thick toast) is awesome. Then we hopped on the Tobu-Tojo line to Kawagoe. This is a short trip, but for some reason we had never been before…suffice to say we will return.
After exiting the station the first experience is of one of those wonderful Japanese shopping streets – the ones with all sorts of stores for locals, including a brilliant ceramics store where we grabbed a tiny Tanuki. These streets are the heart of many districts in Japan, often a little gaudy, and always a lot of fun.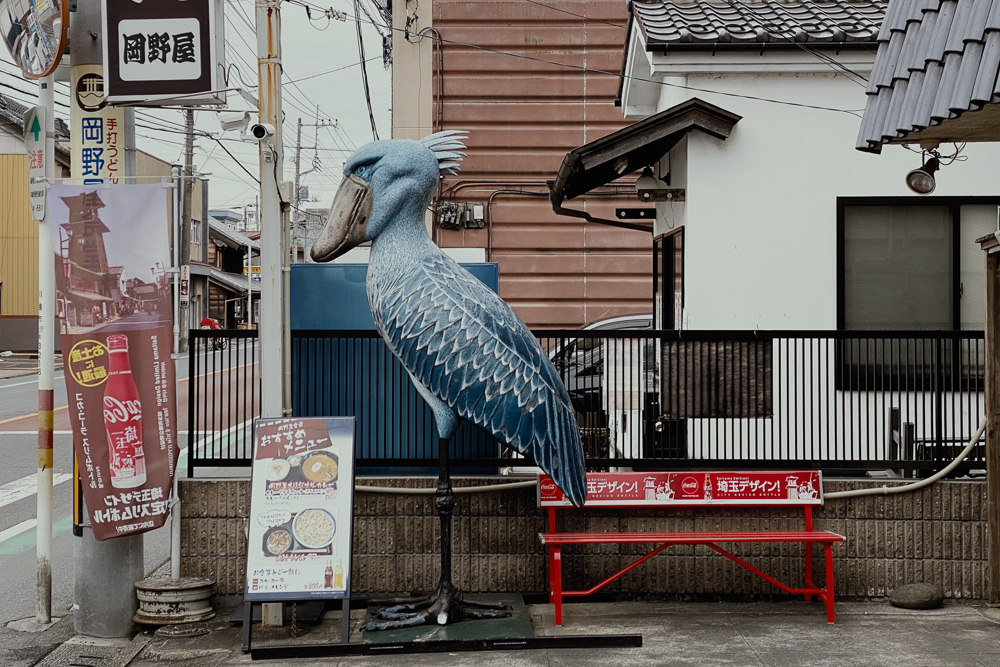 However, the real reason to visit Kawagoe is for the historical district, which is really wonderful. Lots of very cool wooden buildings, and shops selling knick-knacks, snacks (we had awesome fresh senbei) and everything else that you don't need but really want. Its definitely worth the day trip, and that's even before you get to candy-sellers alley (as exciting as it sounds). The only disappointed was the stall selling yaki-onigiri was closed. Lunch was awesome though, at Coedo Delish Curry – service was wonderful and the food super.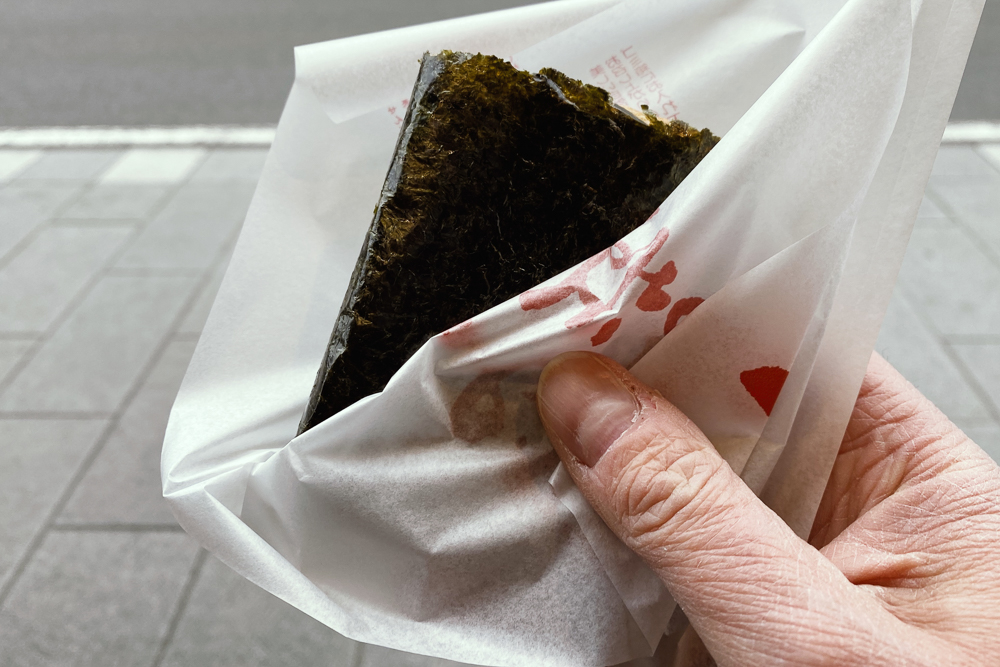 Kawagoe also has some amazing temples and shrines, we visited two. The first was the Hikawa shrine – apparently auspicious for marriage. Highlights, apart from the shrine buildings, were the option to catch yourself a luck fish (which I did) with a fortune inside, and a lovely tunnel of temple plaques (ema). There's more about the Hikawa shrine here.
The second we visited was Kita-in, probably most famous for the 500 (plus) statues of Rakan, which are wonderful, but also well worth a visit for the wonderful temple buildings. Be warned that if you go on a cold day, as we did, wandering around the main buildings in bare feet will make your tootsies feel a tad chilly; we were very grateful for the heater by the main entrance.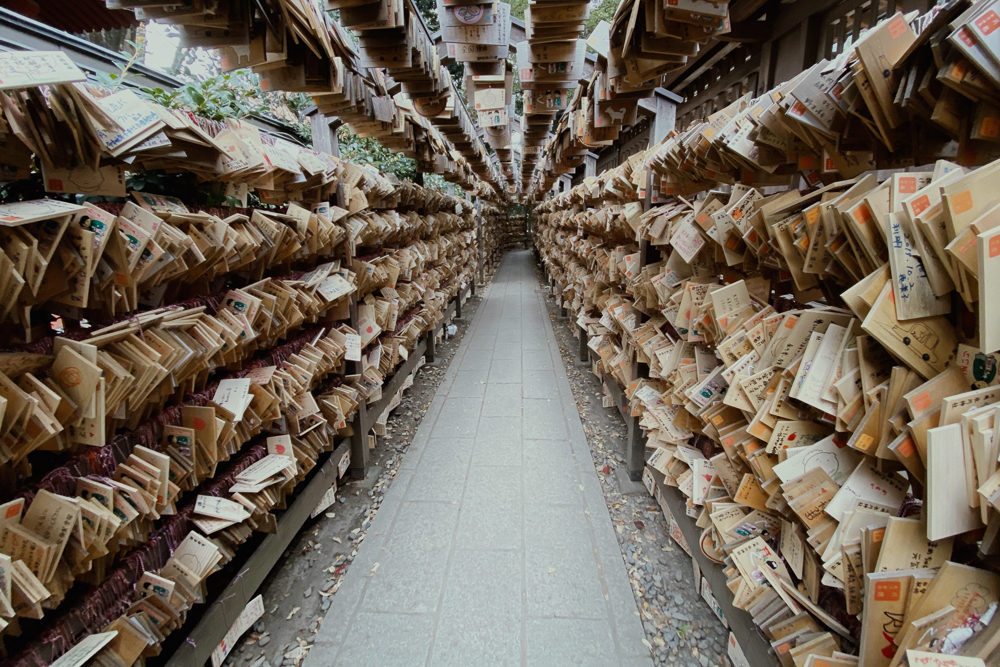 Overall Kawagoe was wonderful, I haven't even mentioned the sweet potatoes, moving ramen statue and smoky wood roasted coffee…and we barely scratched the surface. Definitely on the list for our next trip.
Dinner was secured from the food hall of the Tobu department store, very confusing and busy, but some amazing stuff was secured and hunger sated. We then headed out to Shibuya for the first of two times seeing the incredible Kai and Saka-Sama. Kai was completely charming, and a delight to see…and potentially extremely funny if the audience reaction is anything to go by. Saka-Sama, in contrast, were completely insane – great tunes, great dancing, just great.
Day 4 – Sakura tram and Shinjuku
The morning breakfast this time was at Komeda's Coffee; a chain out of Nagoya I believe, and very good it was too. We then wandered through a part of Ikebukuro we have never previously visited (why not) – the Zoshigaya district; this time walking down Azuma-dori to the Toden-Zoshigaya stop of the Sakura tram. This district is low-rise, unlike most of Ikebukuro and has a real village/community vibe; its a complete delight.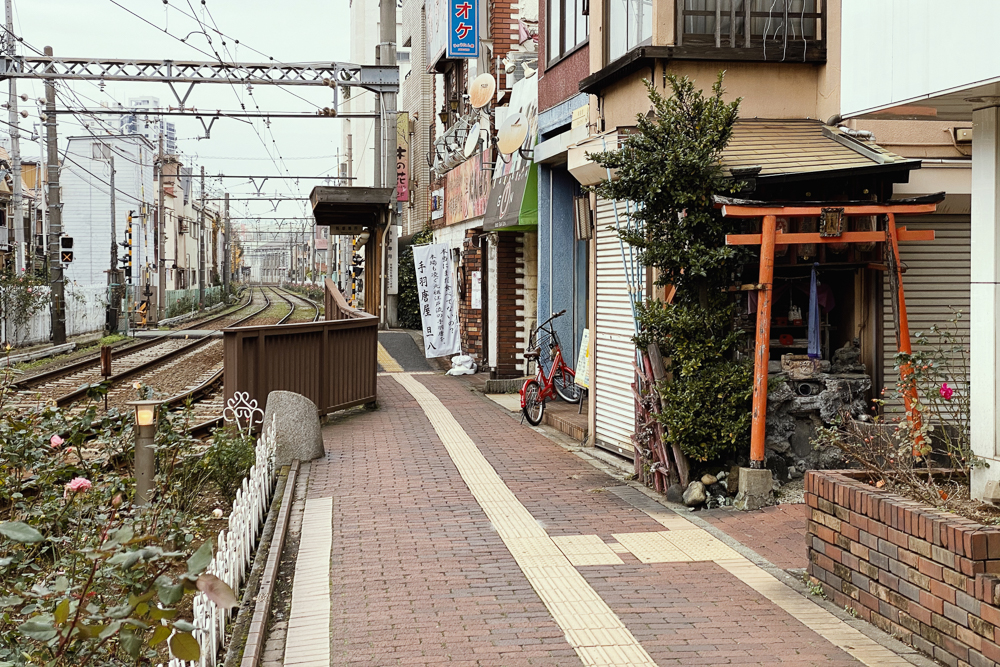 Also a delight is the Sakura tram (officially called the Toden-Arakawa line); which meanders through Tokyo from Waseda to Minowabashi. We hopped onboard and headed to Minowabashi; not a short trip but a delight as the tram meanders through Tokyo, sometimes along streets, and winds around parks picking up locals as it goes. At Minowabashi we headed to the Joyful Minowa shopping street. This an example of something you'll find all over Japan, a little covered arcade packed with local shops. Joyful Minowa sadly has seen better days, but its definitely worth the trip as it gives you a glimpse back into the Tokyo of old…and people as (as always) super friendly.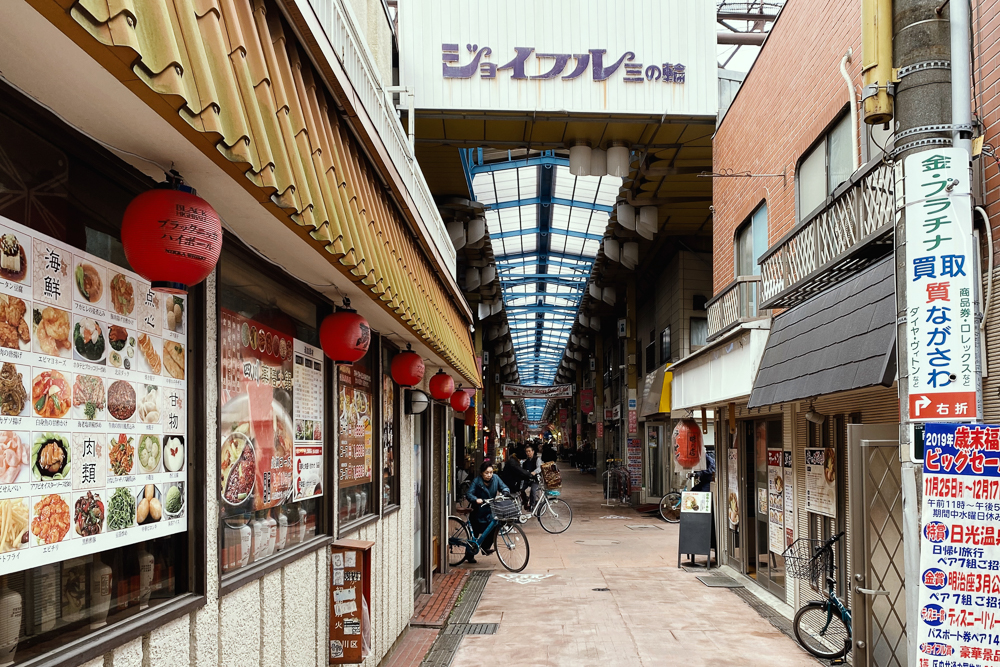 After we'd satisfied our curiosity, we hopped back on the tram and headed to Koshinzuka station for a wander down another shopping street (yep…another theme of this trip); this time the rather brilliant Sugamo Jizodori. How do I describe a street which has a lucky duck as a mascot and is famous for stores that sell red underwear (for all genders and ages) – bonkers I think covers it. A lot of fun, albeit with some pretty scary large red pants.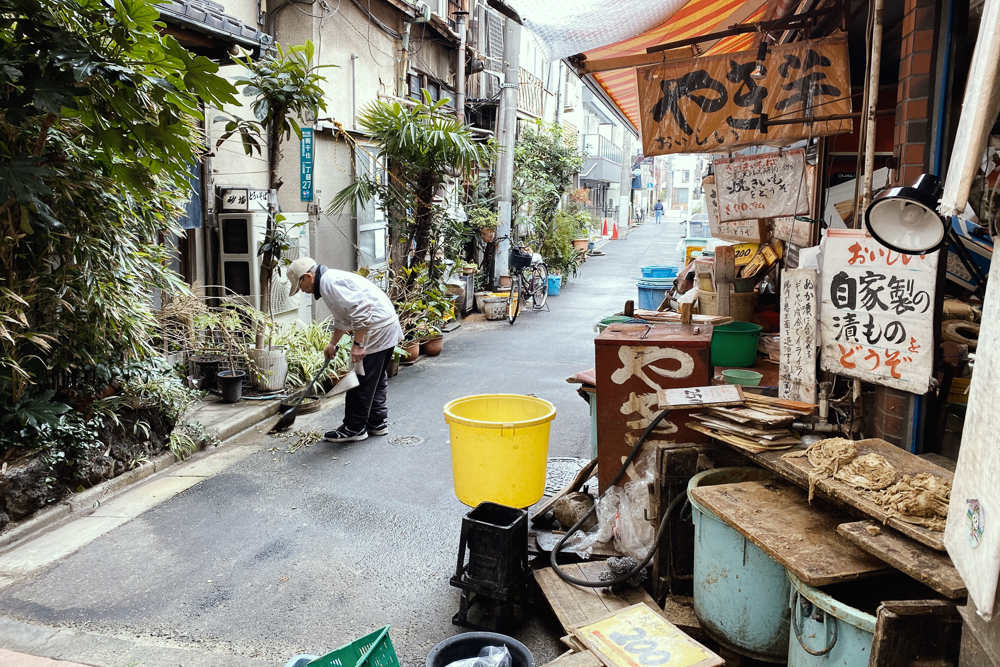 Lunch was snagged back in Ikebukuro at Ippudo (amazing Ramen) before getting on Shank's pony (walking) from Ikebukuro to Shinjuku. This is not a short walk, but it was completely wonderful as we wandered the narrow lanes of Mejiro and Takadanobaba in the first instance. Needing a drink, we stopped at one of the ubiquitous vending machines, and then went into the tiny but lovely Suwa park. This had everything you'd want, nice benches, a cat lady (with cats) and awesome maples in fully autumn colour.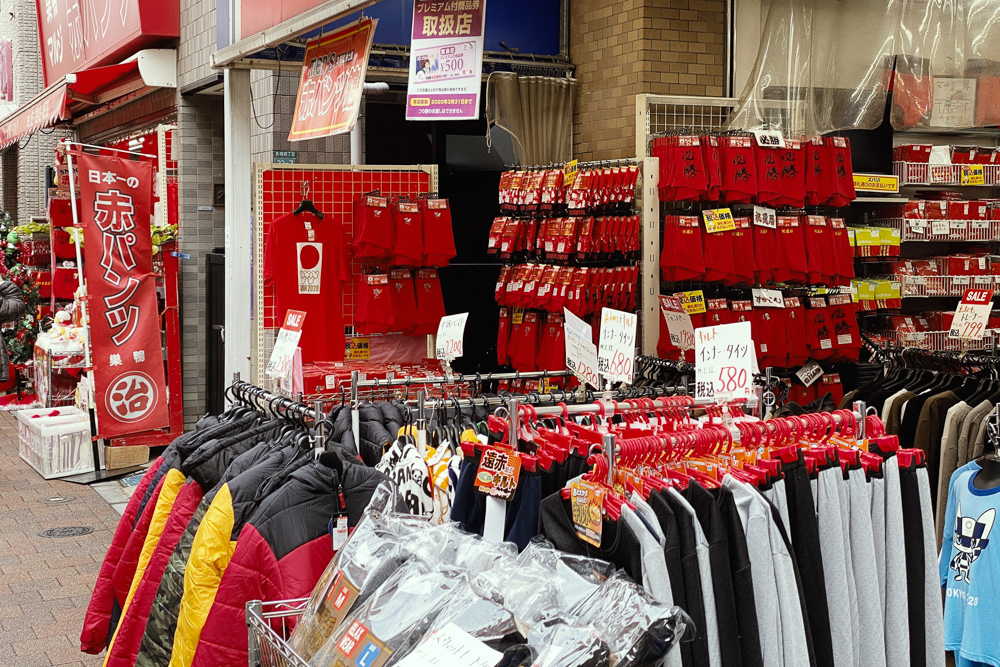 The walk then continued through Toyama park (more autumn colour) and then through the main drag of Okubo-dori; apparently Tokyo's Korea-town. We had no idea so it was a nice surprise to wander through a street of stalls blaring K-pop; past pretty boys with interestingly coloured hair. Sadly though, we could not tarry so carried on past the Robot restaurant and Golden Gai to the stationary store Sekaido as A needed to buy cards. We then went to Tully's (a reliable local chain) for cake, juice and matcha. A went back to the card store, whilst I went to another Disc Union, and the Godzilla store…both excellent before we eventually headed back on the Fukutoshin line (brilliant compared to the Yamanote) back to Ikebukuro.
Dinner was at the ever reliable Mos burger before…back to Shibuya on the Fukutoshin line to see the Up Up Girls (Kakko-Kari) at HMV. As an aside, this is a group we have wanted to see for THE LONGEST time…every time we watch J Pop on You Tube (which is at least once a week) we finish with the Up Up Girls. They didn't disappoint, and Azusa Sekine clearly saw us in the audience as she thanked us for coming in English (swoon).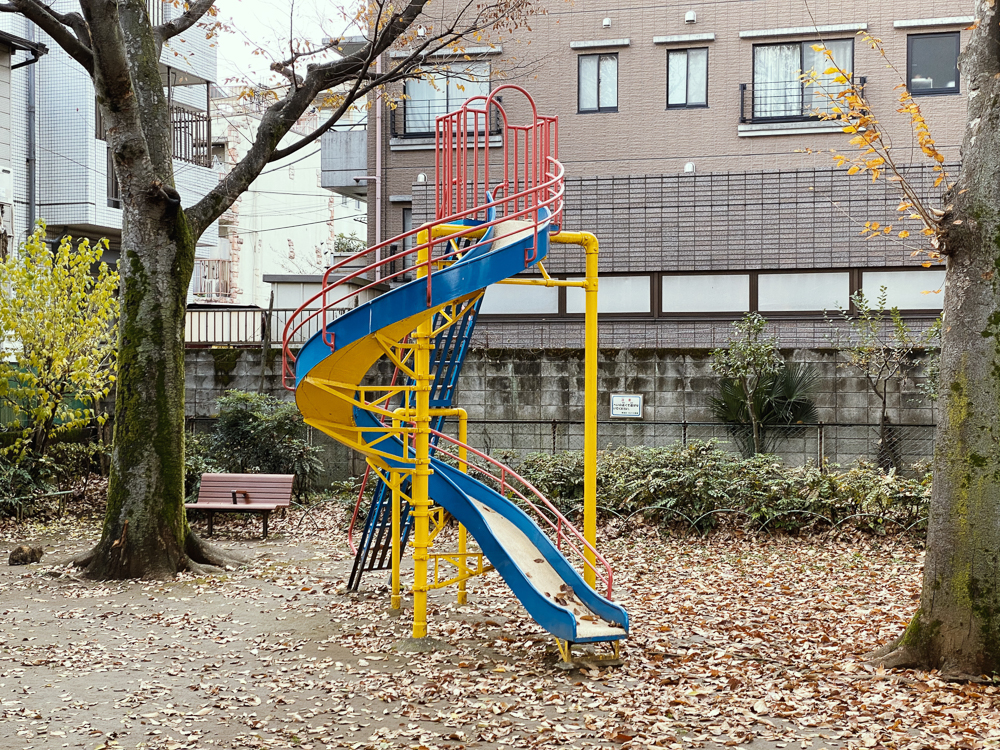 We then, finally, headed back to the room with extremely sore feet and very satisfied.
So, that's it for part 1…there's more to come soon including more food, more coffee, more mini-lives and who knows what else! If you're wondering, all the photos here are iPhone shots…there will be some real stuff over on my other site sometime.