Yes, it's another summary of our 2018 trip to Japan – this time Kyoto. Visiting Kyoto always comes with expectations, and it always delivers.
The expectations themselves are possibly a little unfair, and centre around two things – amazing sites, and simply the best hotel in the world (IMHO).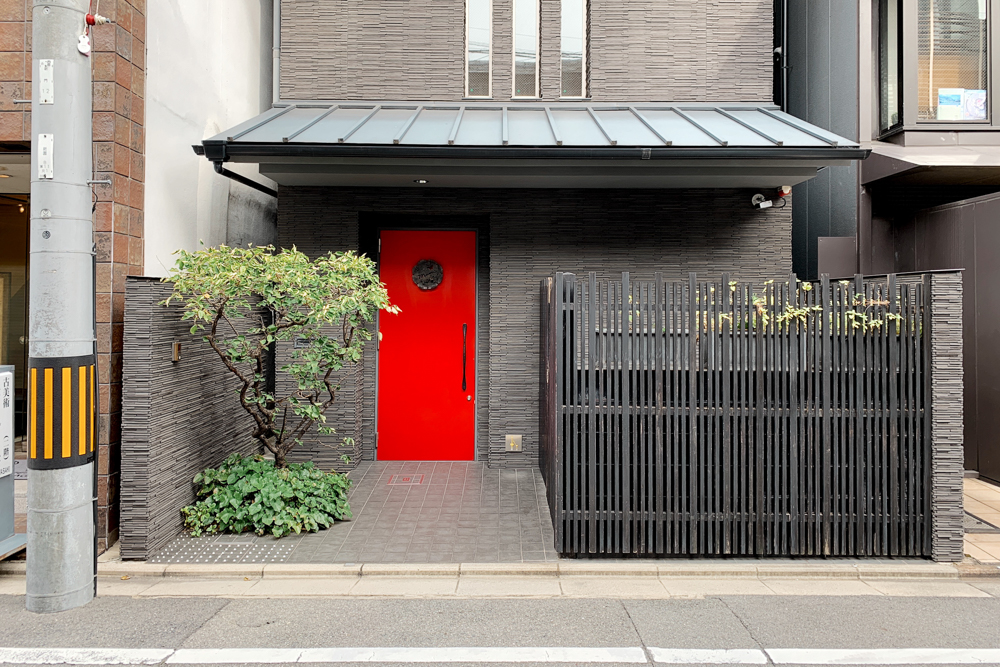 So let's start with the hotel first, and don't just take my word for it when I say that Hotel Mume is the best hotel in the world, the reviewers of TripAdvisor have been saying the same thing as me for many years now (in the small hotel category).
This was our fourth stay at Mume and it was as wonderful as ever. The room we stay in (Wind) is beautiful, overlooking one of the many small canals that run through the Gion district. The real drawer though, is the service, Hisako and her team simply cannot do enough for their guests.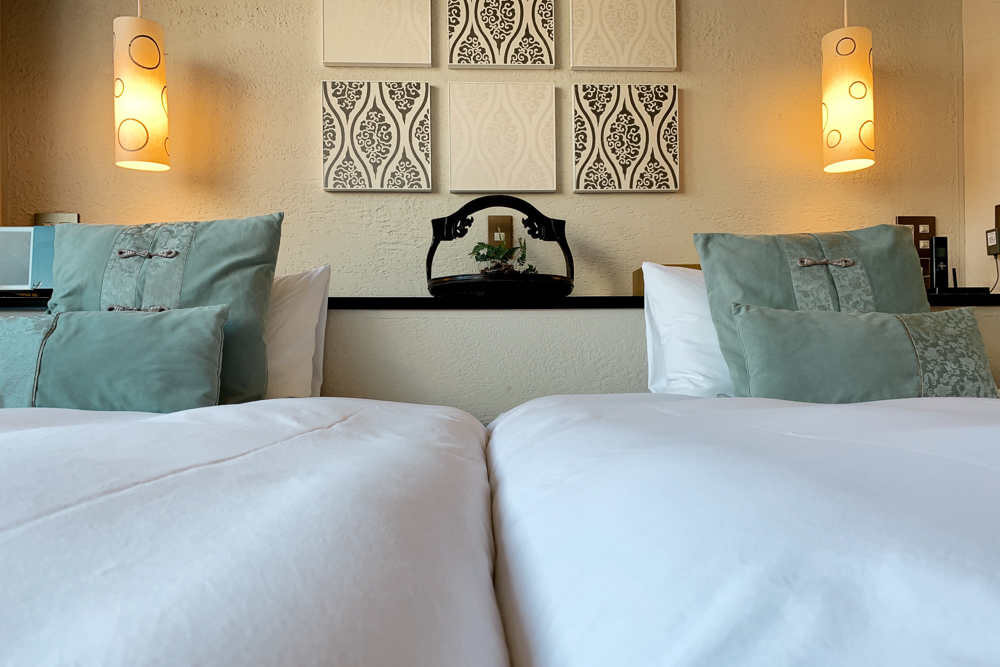 Quite simply you need to put yourself in the Mume team's capable hands. From booking restaurants to recommending sites, they will do it all for you. This starts from check-in, which is done in the dining area over a nice drink (and in our case, Hallowe'en biscuits). The staff know the type of food we like, and always help us find great tables (more to come on the food in my pending sustenance post). They also know where we have visited from previous trips, and so are able to recommend new spots based on our prior visits. I could go on and on about Mume, but really you just need to experience it for yourself.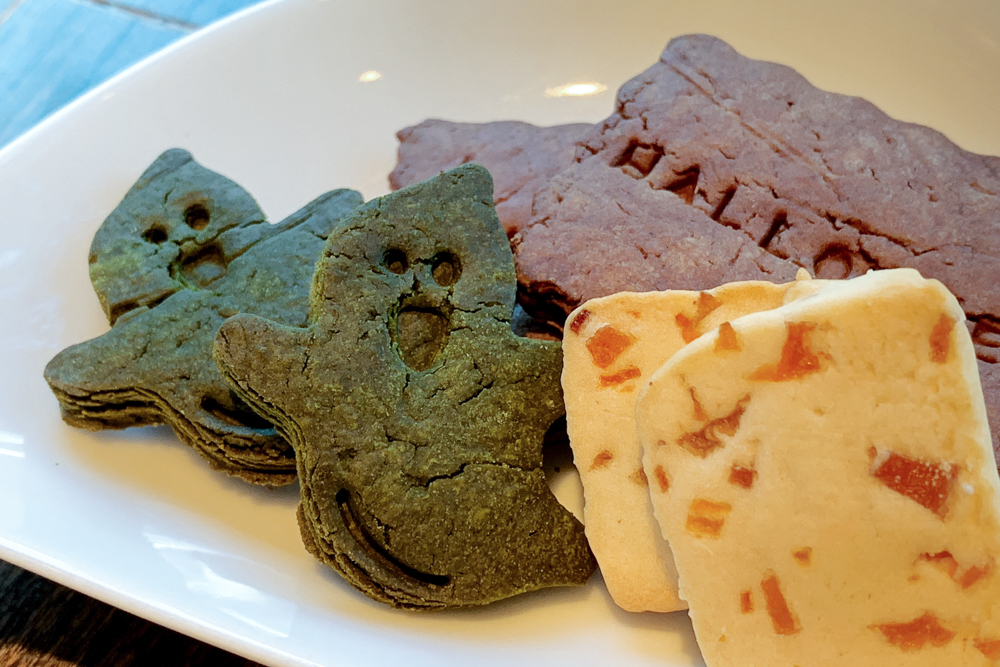 Day Eight – Kyoto
After the usual exquisite Mume breakfast (sorry – I know I need to stop running on about that hotel) we wandered through the city to Shijo-Karasuma and got a city bus to Takao. Having visited Kyoto a number of times before, we've seen most of the sights that are in, or close to, the city centre. So, on this day our destination was Jingo-ji – a temple on the outskirts of the city.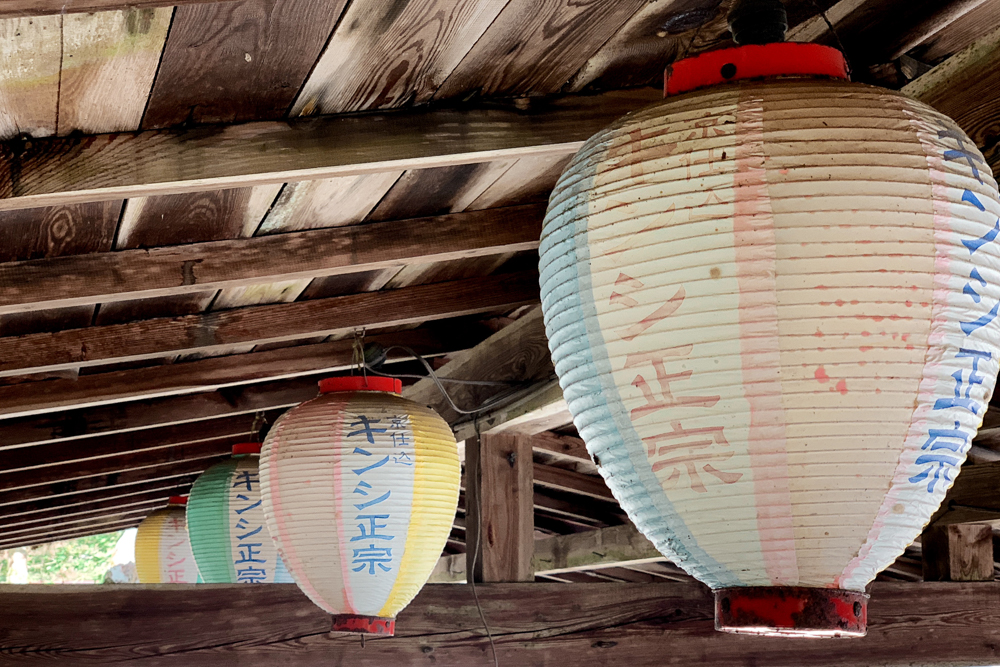 The journey to Jingo-ji was an absolute treat, the bus journey took about 40 minutes (you pay when you get off, after taking a numbered ticket when you get on). The bus winds it's way through the centre of Kyoto, and then up through the hills until you get to the bus stop in Takoa, the last stop on the line. From the bus stop, you take a path down to the river, and then climb up to the temple on the other side.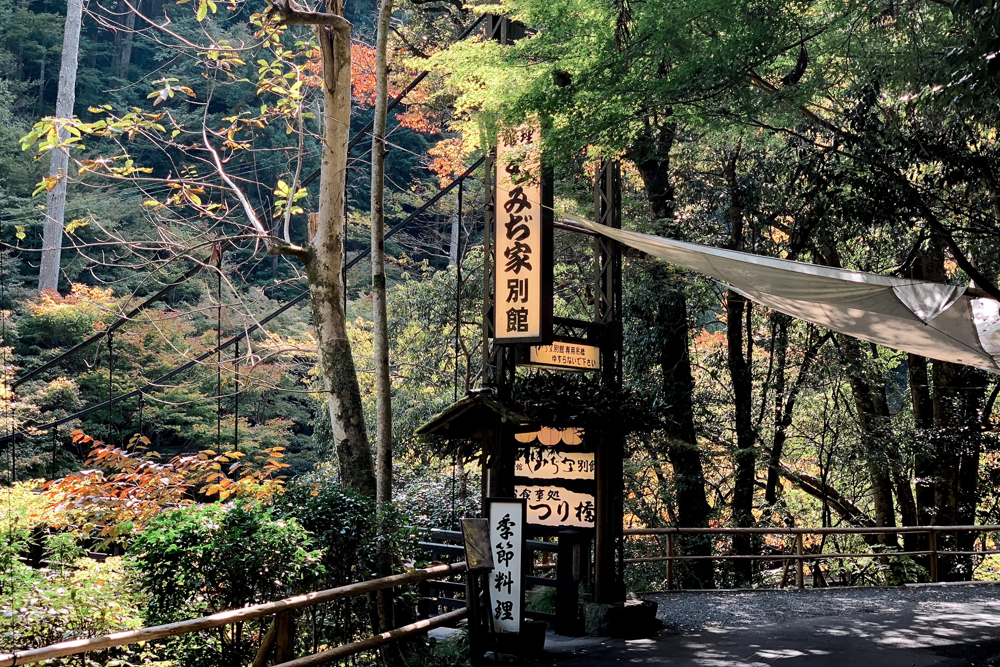 Before climbing up to the temple, we explored the area around the river. This must really thrive on busy days (it was quiet when we visited) with a number of restaurants by the side of the river, some with outdoor seating. After exploring, we climbed up to the temple, past many other restaurants, all offering what looked like decent menus – you're not going to go hungry here.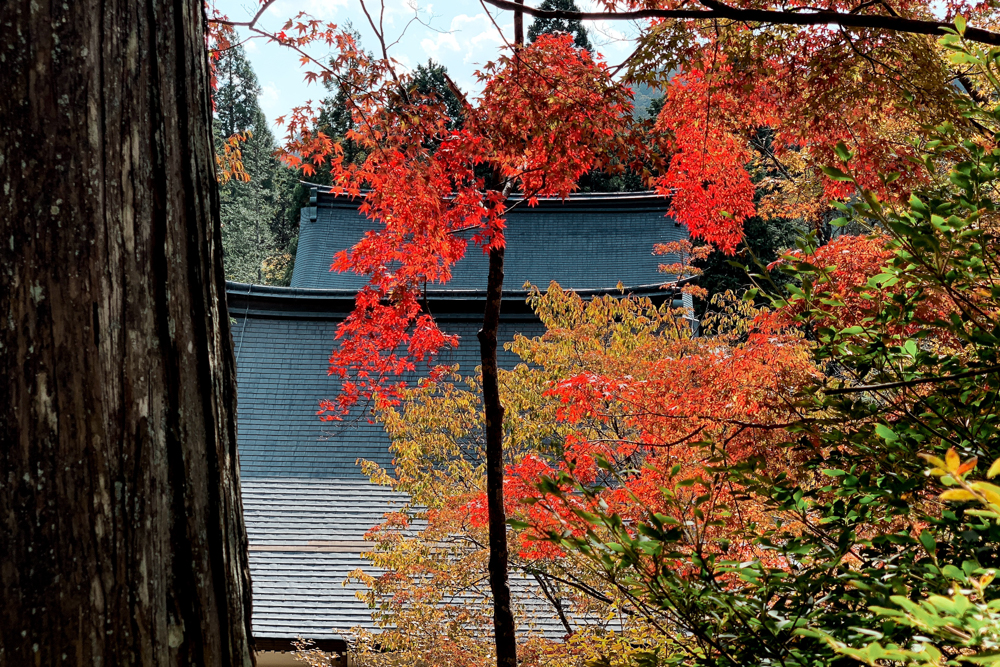 Jingo-ji itself is a stunning temple, and we were lucky enough to visit as the autumn leaves were just beginning to turn. According to Hisako at Mume (there I go again), the temple gets very busy when the leaves are in full colour. The temple buildings themselves are lovely, with many various halls and a number of important treasures within the buildings.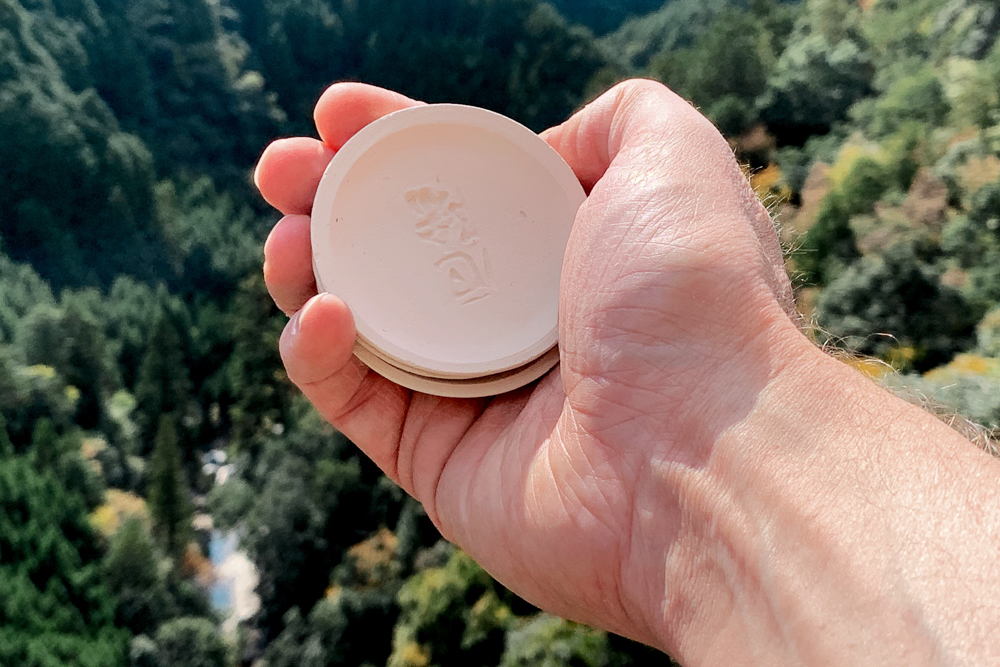 One unexpected treat at Jingo-ji was the chance to throw small clay disks (Kawarake-nage) into the valley below. The reason you do this is to rid yourself of bad karma. The trick is to spin your disk into the wind, so it sails on the breeze over the river. The further the disk travels, the more successful your prayer. The real surprise though, was the real joy everyone had in taking part in the ritual, clapping and cheering each other's efforts (including mine) – it was just another example of how wonderful and friendly the Japanese can be.
After lunch, we left Takao and headed back to the centre of Kyoto for a wonderful coffee at Kurasu, and then a stroll through Nishiki market. Nishiki is great fun, but always rammed with people and so I have to say I don't enjoy it as much as other covered arcades elsewhere in Japan.
Day Nine – Kyoto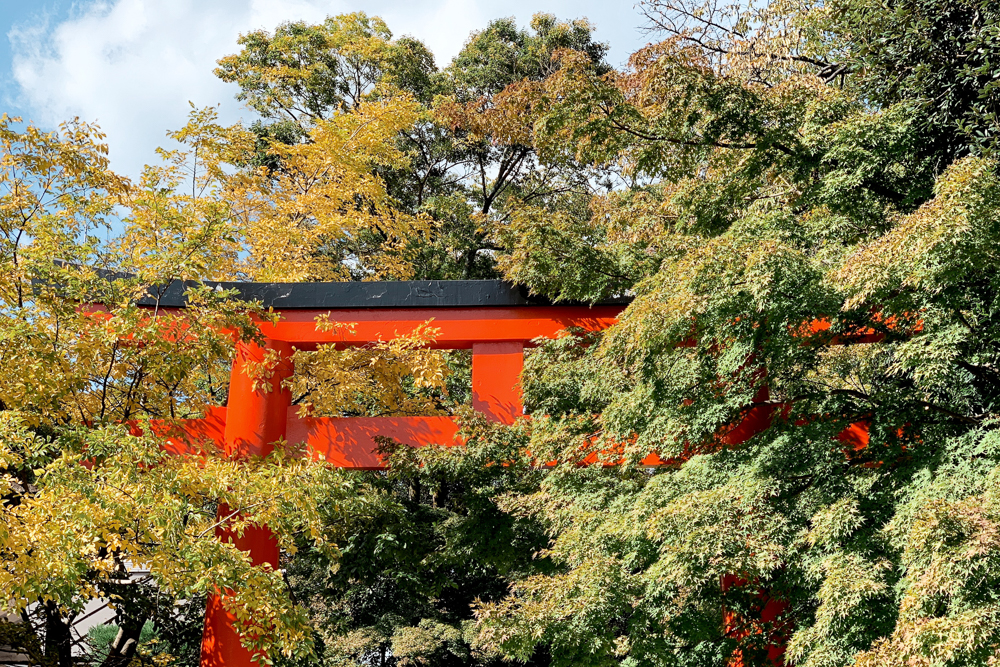 On this day, we headed up to Demachiyanagi station on the Keihan line, and then wandered through a lovely quiet neighbourhood to Shimogamo-jinja. This is a wonderful Shinto shrine, with a beautiful garden in the centre, with a lovely pond and vermillion bridge. The shrine is approached through a wonderful avenue of trees, although sadly many had been damaged in the recent typhoon. Still, a wonderful temple to visit, and again somewhat off the beaten track (but not as quiet as Jingo-ji).
From the shrine, we wandered through more side streets (always enjoyable) to Kyoto Botanic Garden. Once we were in the garden, the first interesting place we spotted was an outdoor library, with toadstools to contain the books. Very odd, very Japanese. After saying hello to various Japanese schoolkids (eager to practice their English) we popped into the glasshouse. This was really good, with various climatic zones represented, and some very impressive specimen plants – all accompanied by some suitably creepy music.
We walked around the rest of the gardens, which were really wonderful, and through to the North exit (I think – at least it was opposite to where we entered). As we got to the exit, there were displays of cosmos in full flower, which were wonderful and buzzing with insects. As we exited, we were thankful we didn't have food with us, as there were signs warning to local birds of prey swoop in from behind, and use their talons! We witnessed no such events but watched our backs as we went for lunch.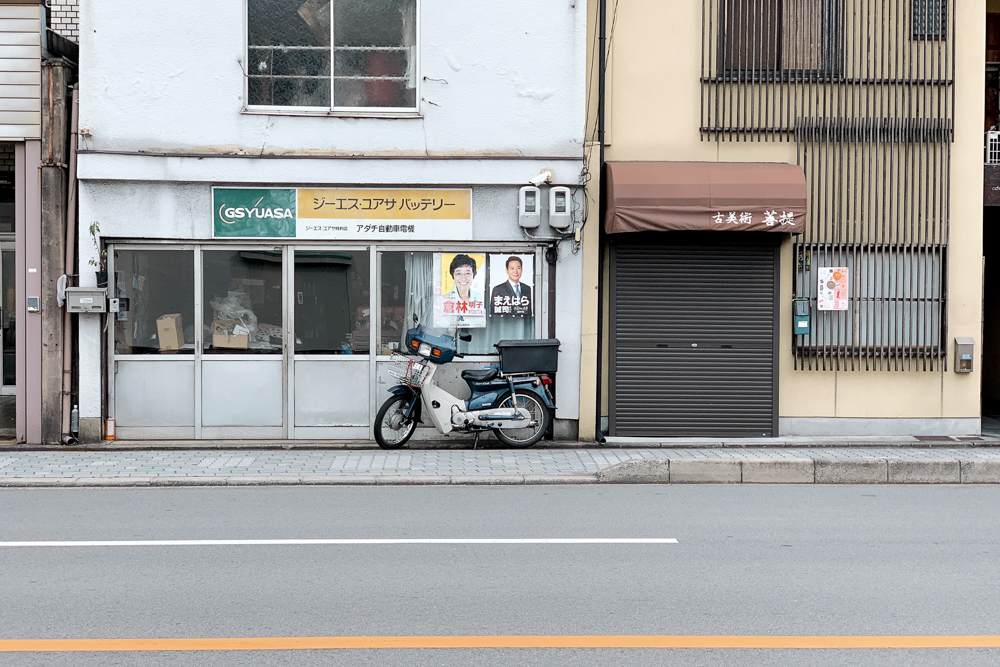 After lunch we caught a subway back to the centre of town, and wandered through the side streets (and the various covered arcades). We bought some very fine green tea (in a shop recommended by Hisako) and were easily persuaded to also buy chocolate flavoured with matcha.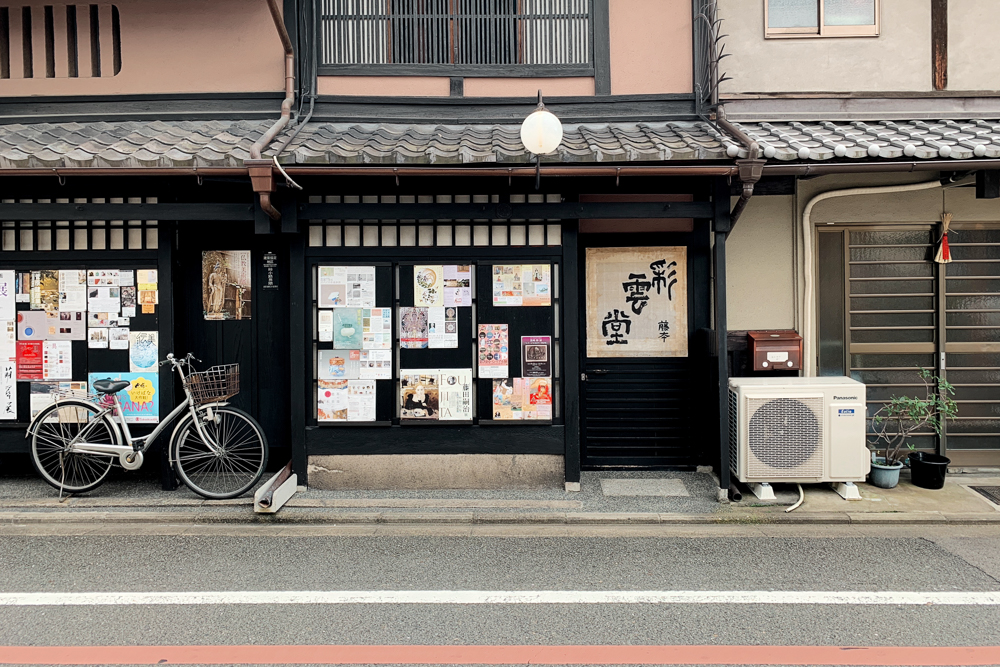 Wandering through the streets of Kyoto is a real joy, as it is elsewhere in Japan (I've probably mentioned that once or twice before). Whether by day or night, there's always something lovely to see – the outside of the buildings are well kept, generally with lovely plants and nic-nacs that make your meandering a joy. It's also great that the streets are relatively narrow, and traffic is generally respectful of pedestrians.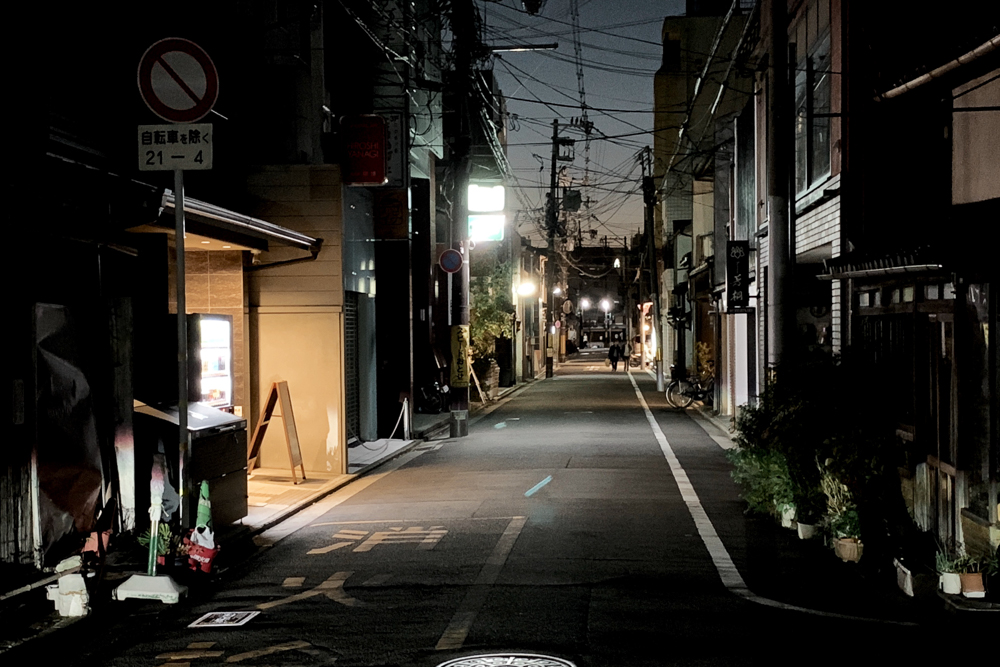 Day Ten – Kyoto to Tokyo
…and so we get to the end of Kyoto, and the end of my reports on the various places we visited in Japan. If you want to see what we got up to in Tokyo, then check out my first trip report here. You can also have a look at what we did in Nagasaki and Okayama if you so desire (and if the links work – if they don't just click the tags below). 
Leaving Kyoto is always tinged with sadness, but we know we'll be back and really cannot wait to see Hisako and her team at Mume once again.