All of this has been a little backward, after all Part One summarised the last part of our trip to Japan (I should probably say our fifth trip to Japan). So, let's start at the beginning, with an early flight to Nagasaki.
Day One – Tokyo to Nagasaki
We were a little nervous about taking an internal flight in Japan, we've taken trains and buses frequently in every trip but this was something new. I'm a nervous flyer, and so it was with a sense of trepidation we went to check-in. We need'n't have worried, every was remarkably simple. Check-in was quick and easy, as was security, and we even had time for coffee and breakfast at Tully's before the flight. We flew with JAL (on a special tourist deal…Google it) and it was a beautiful day. It's hard to choose whether the highlight was flying right over the top of Fuji-san, or when we flew over the islands of the Seto Inland Sea.
On arrival at Nagasaki, we got an airport bus to Chinatown (small trauma getting our bags off the bus – solved by a wonderful driver), and then walked to Hotel Forza. We were able to drop our bags, and did just that, and then wandered through the local area, Chinatown and the covered shopping street by the arcade.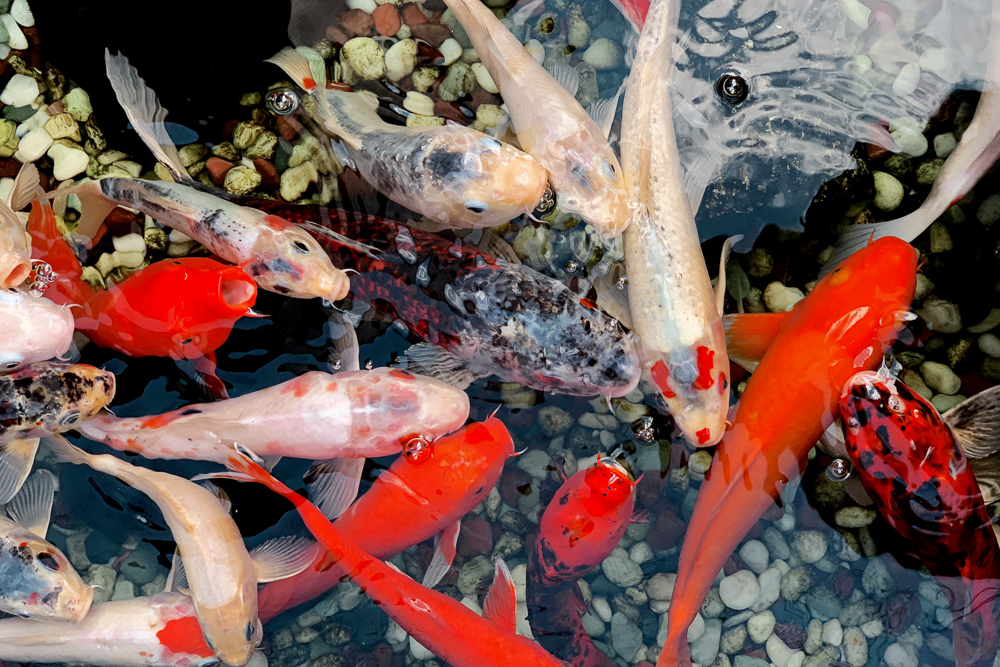 We love these covered shopping streets, they always seem to be packed full of interesting shops and restaurants, in this case mostly independent (with the ubiquitous convenience stores). There was a great little photo store, which immediately pulled me in (only for postcards) and plenty of good browsing. Lunch was at Mos Burger, which I will discuss more in a pending food post.
After getting into our room, which was pretty nice (Hotel Forza is a great base) we headed up the Dutch slopes (slopey, but otherwise not hugely exciting) and on to Glover Garden. The garden was a little surreal, mainly because of the soundscape. The garden itself piped Irish style folk music around the place (despite Glover being Scottish), and there was a brass band down the hill at the cruise ship terminal that was practicing, and competing with the folk.
Highlight of the garden for me was the display of festival floats just before the exit, these were simply beautiful – with amazing intricate carvings. At this point I am ignoring the amazing coffee and castella cake – because I'm trying to talk about sustenance separately (and failing).
In that spirit, let's ignore the amazing dinner at Bunjiro, and the provisions purchased for the following day's breakfast, and move on to our second day.
Day Two – Art and Eagles
Our second day (after coffee) started with a walk through the park by the seaside, dogging MASSIVE eagles (they were not shy) and enjoying looking at the ships and boatyards that dominate the town centre.
We then went to a really interesting art museum, the prefectural art museum no less, which had an exhibition on called "Nonsense Machine". This turned out to be an exhibition of Maywa Denki products. Maywa Denki is an art project, that produces some very odd, occasionally functional products. All very entertaining, if a little odd (but not as weird as the Teddy Bear exhibition elsewhere in the museum) – the highlight was the musical automaton show. All music was played on Otatones and other Maywa Denki products, and finished with the head being blown off a doll…really you needed to see it. The museum also had a really good collection of Spanish art, but little sunk in after the Nonsense Machine.
After lunch, we briefly took our first trip to Tokyu Hands – a variety store that is a highlight of any Japan trip. Loot secured, we headed back to the hotel (to drop off said loot) and up the Heifuri slope. This turned out to be an arduous climb up through a cemetery, mainly due to the heat and humidity. It was worth it for the view from the top, which was amazing despite the rain. Stupidly, I decided we should take a different route back, which started well and quickly descended to us battling through Mirkwood (including Joro spider's webs – a type of orb weaver that is big and scary). We got down eventually, and went for coffee and then to the hotel to recover before dinner.
I'll pause briefly here from the report, to mention the thing we loved most about Nagasaki, which was the tiny pedestrian streets. Partly due to the hills, but I think also by design, there are many small streets and alleys in Nagasaki, and it is a real joy to wander through them, or to pause with a caffeinated beverage and watch the world go by. This became our abiding memory of the city, and one of the main reasons we'd love to go back.
Day Three – Peace and the Big Wheel
Day three brought the inevitable visit to the peace park, which was interesting, and solemn as you'd expect, with many visiting parties of school children. I preferred this to the peace park in Hiroshima, but it was still not as moving as the next site we visited. That was the one-legged tori, which was also shattered in the bomb blast. This is found down one of the lovely pedestrian streets I spoke about a moment ago. The associated small shrine is lovely, and there is a beautiful old camphor tree, which was thought to be dead after the bomb but which has recovered well. We ate lunch in a nearby park, which was lovely and peaceful as well.
In the afternoon we visited Sawa-Jinja, a really nice shrine with a beautiful pond although sadly the row of torii were being refurbished so it was not as spectacular as it could have been.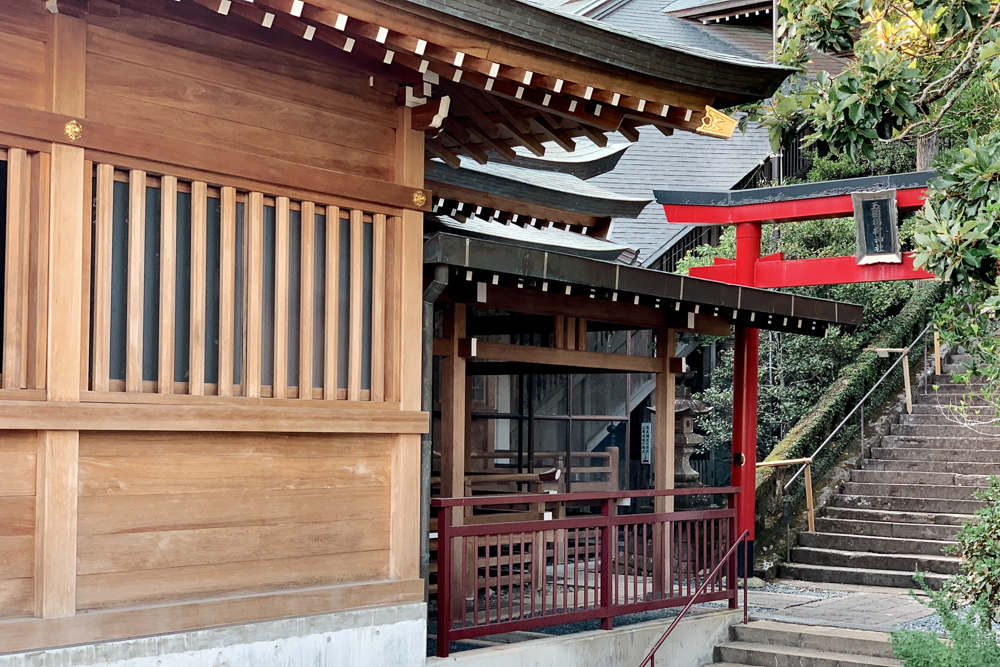 Sawa-JinjaTalking, obliquely, of spectacles, the other highlight of Nagasaki for me was the smaller river that runs through the city, and is crossed by many old stone bridges, including the spectacles bridge. This is really a delightful spot, with dog walkers, herons, heart-shaped stones and koi carp that beg for food like a spoilt Shiba-Inu.
Our final night in Nagasaki was bit of a rush, and started with a trip on a tram through the city as close as possible to the cable car to get up to the viewing platform on Mount Inasa. Nagasaki is a city of hills, and it was beautiful to see the lights come on as the sun set over the city – definitely a recommended trip although I am not sure it is one of the three best night views in the worlds as is claimed…it is nice though.
From Mount Inasa we headed to the Mirai Cocowalk shopping mall, to take a trip on the big wheel. This wheel is a little odd, in that it is on the side of a building. The means the first part of the trip you are going up past the outside of the mall…not much of a view. We were, however, the only people on the wheel and it was a lot of fun.
After a meal in the shopping centre, we went back to the hotel and prepared for the journey the following day to Okayama. What happened in Okayama? That's for another post (yes, I am fully aware I am breaking prior promises).