Provence is in my blood, due to family ties that meant I spent a large part of my holidays during my schooldays in the Cote d'Azur. The home I used to visit is no longer as accessible to me as it once was, which means I go less often…but does mean I get to visit new areas…this time (in late summer 2019), the Luberon.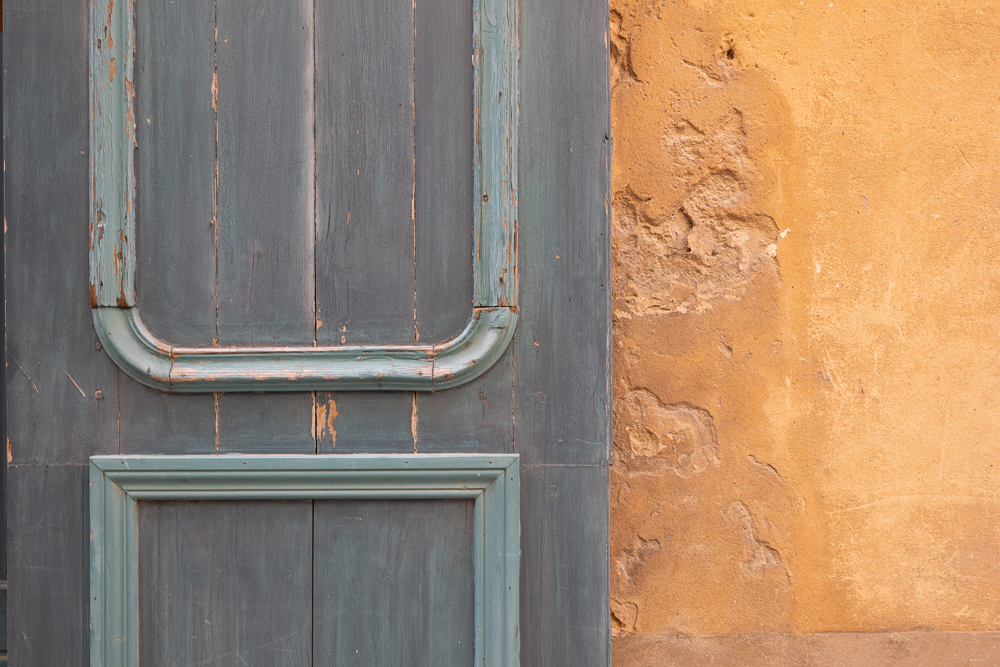 We stayed in the small village perché of Menerbes, once made famous by Peter Mayle, and now a very lovely place to spend some time. At this point I should say we had THE PERFECT base for our visit. We tried using Air B'n'B for the first time, and found a lovely spot about 15 mins walk outside the village. It was so quiet, the only noise was the wind in the trees and the barking of a slightly insistent dog down the valley. To one side of the property we had views direct to the Luberon, to the other Ventoux (more to come on that).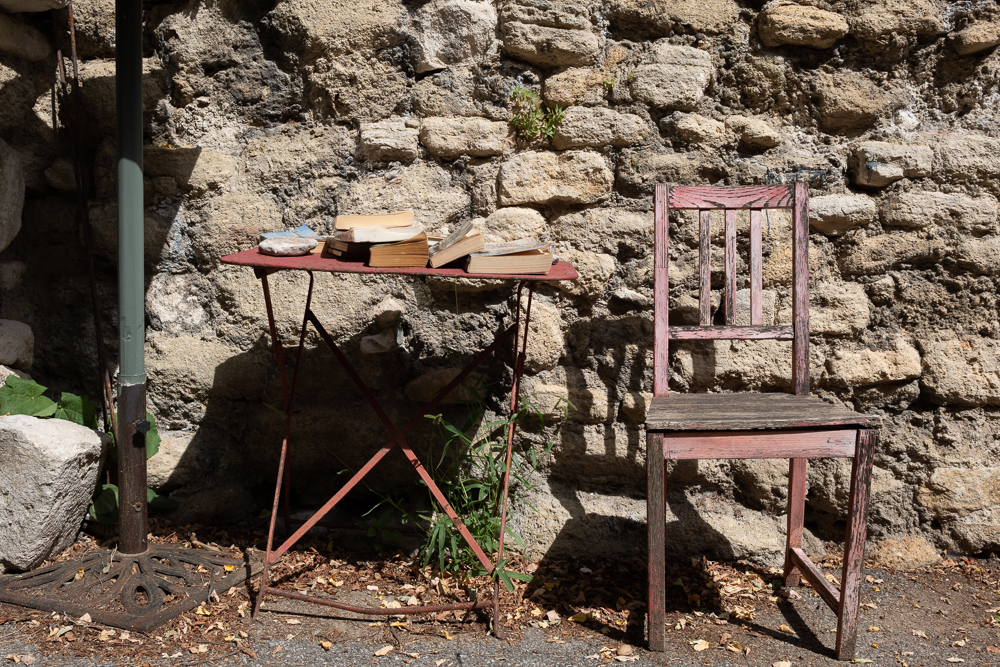 The Air B'n'B was so lovely that we didn't eat out as much as usual, so I don't have significant recommendations for food, but will mention some spots as we go. What we did find in Menerbes were some excellent little stores to buy most of the things we needed.
Menerbes itself is a lovely spot, but I suspect it would be really busy in high season, fortunately for us it was relatively quiet. It is very Provencal though, some lovely colours, beautiful stone, and some great smells…all set off by some incredible light. We managed to take a few walks both in the village and around, it's all well worth exploring.
When we did eat in the village (at Du côté de chez Charles) we had that most typical of Provencal foods, pizza…and very good it was too. After stuffing ourselves with dough we took a walk around the village after dark…and I made a few snapshots.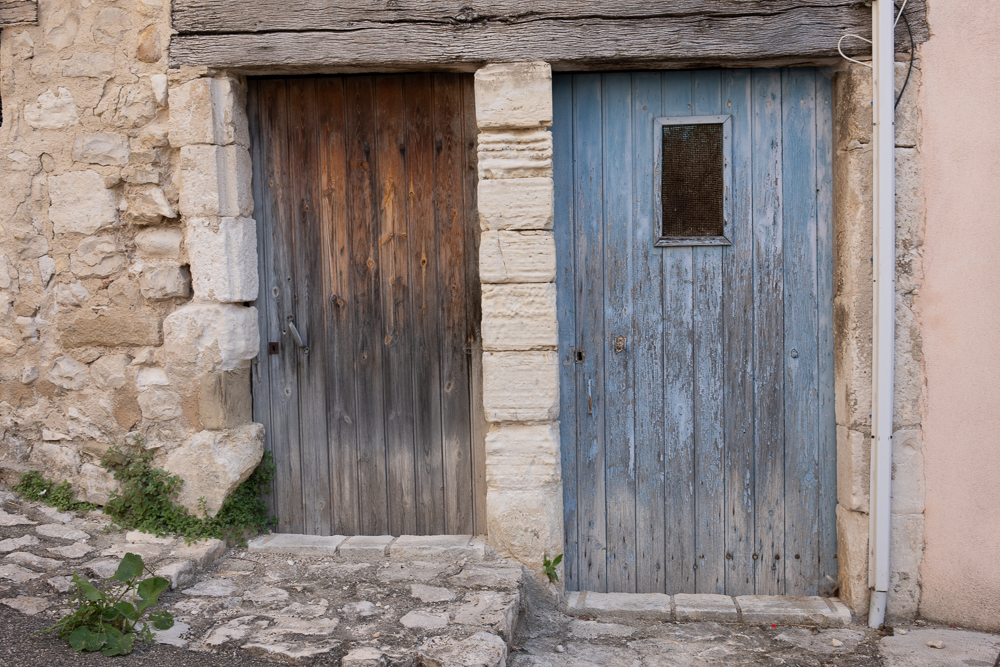 We also managed to visit a couple of classic Provencal villages, Les Baux and Roussillon. Les Baux was insanely crowded, and really no more special than Menerbes, although we did manage to have a quite exceptional vegan (I know…right!) lunch at Les Baux Jus…I would definitely recommend that as a place to seek out if you're in the area…just don't expect any meat or dairy.
After Les Baux we visited the Roman site of Glanum, and Les Antiques. We pretty much had both to ourselves, probably because it was so hot. Both sites are incredible, well preserved and fascinating…particularly the main street of Glanum.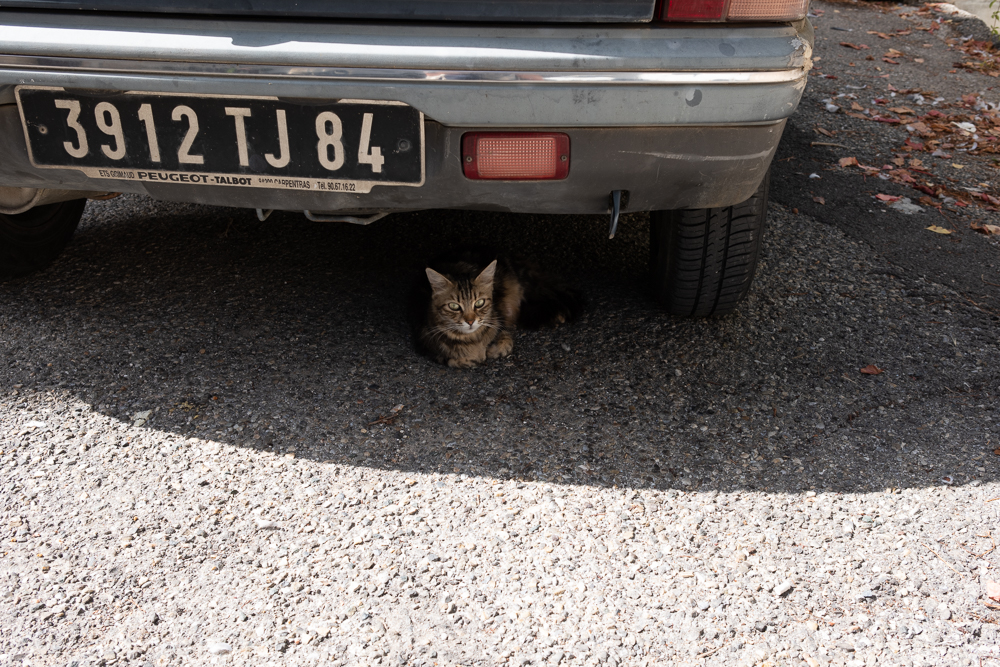 Roussillon was more to our taste, still really busy but a calmer atmosphere. The ochre colour of the village is wonderful, as is the walk you can do through the ochre quarry (don't wear white!). We had a pretty tasty sandwich on a bench there…don't remember where we got it from though, some kind of fancy bakery.
One other place we really did like was the town of Sault, which is on the way to Mont Ventoux. Sault is well worth visiting in its own right, lots of nice little shops…including Nougat Andre Boyer, where you can get the incredible Provencal black nougat, which is a real treat for me. We had an exceptional pizza at Pizzeria Snack Le four provencal (very much a place for the locals) before making our way to Ventoux. Ventoux is scary…very scary.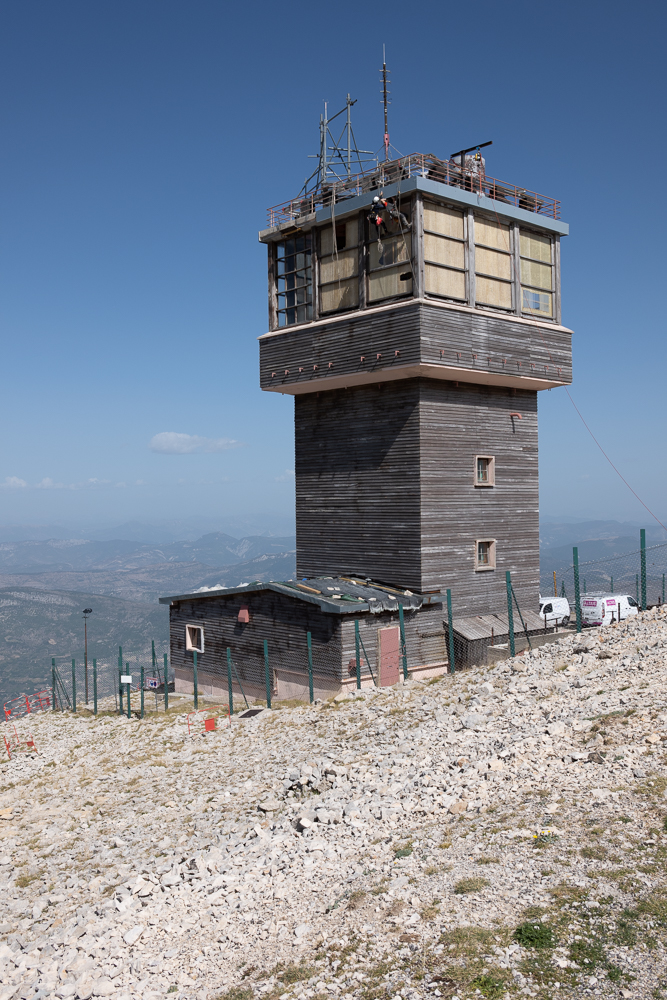 As cycling fans, Ventoux is a must to visit…and having been I have so much more respect for anyone who pedals up (except those cheats on electric bikes…and there are plenty of those). We went from Sault to Chalet Reynard…which is a nice climb through trees. At Chalet Reynard, the trees disappear and the road ramps up. Brutal is the only way to describe it, and I can understand why we saw people at the side of the road crying because they couldn't make it.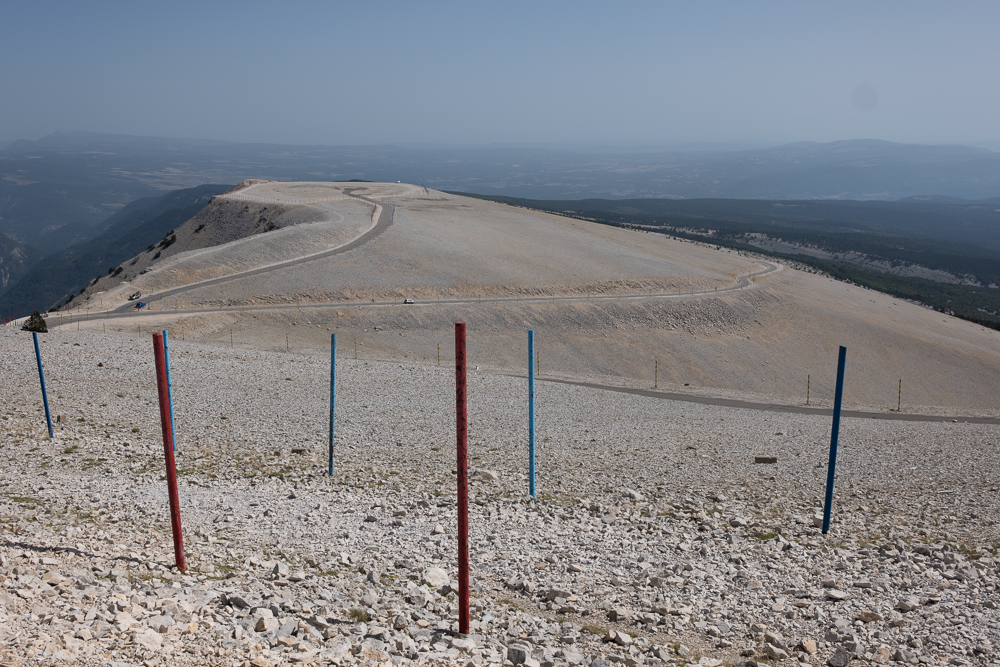 We went to a few markets whilst we were in Provence, one in Menerbes (small, touristy), one in Bonnieux (better) and the large market in Arles…good but parking horrendous (we went to the multi-storey by the Post Office). We've also visited Lourmarin in the past, which as I remember was great.
In Arles we visited the arena, which was great (but again it was hot!), and also managed to catch a few exhibitions at the tail end of Recontres d'Arles. We both agreed that Arles merited longer that we gave it, so we shall likely head back at some point.
So, that's pretty much it for this report. We did, of course, manage to grab a few souvenirs – Santons being my favourite (my mum's collection is huge now), as well as nougat, callisons, soap and salt. Overall it was a lovely trip, made all the better by that perfect base in our wonderful Air B'n'B.
If you're worried about that sort of thing, the images here are a mix of iPhone and Leica CL…there will be some proper film stuff on my portfolio site sometime soon.