Norwich is developing a really good food scene, one which I hope to highlight in the coming months and years – mainly based on what I have for lunch at weekends. The food on the market (open 6 days a week for those not familiar) has really stepped up a gear in recent years.
This had led to a variety of different cuisines being available, from the traditional (fish & chips, hog roast) to the more innovative or unusual, to stalls that cater for the growing number of vegans in the fine city. Today we ate at Cocina Mia, a Chilean place…and very good it was too.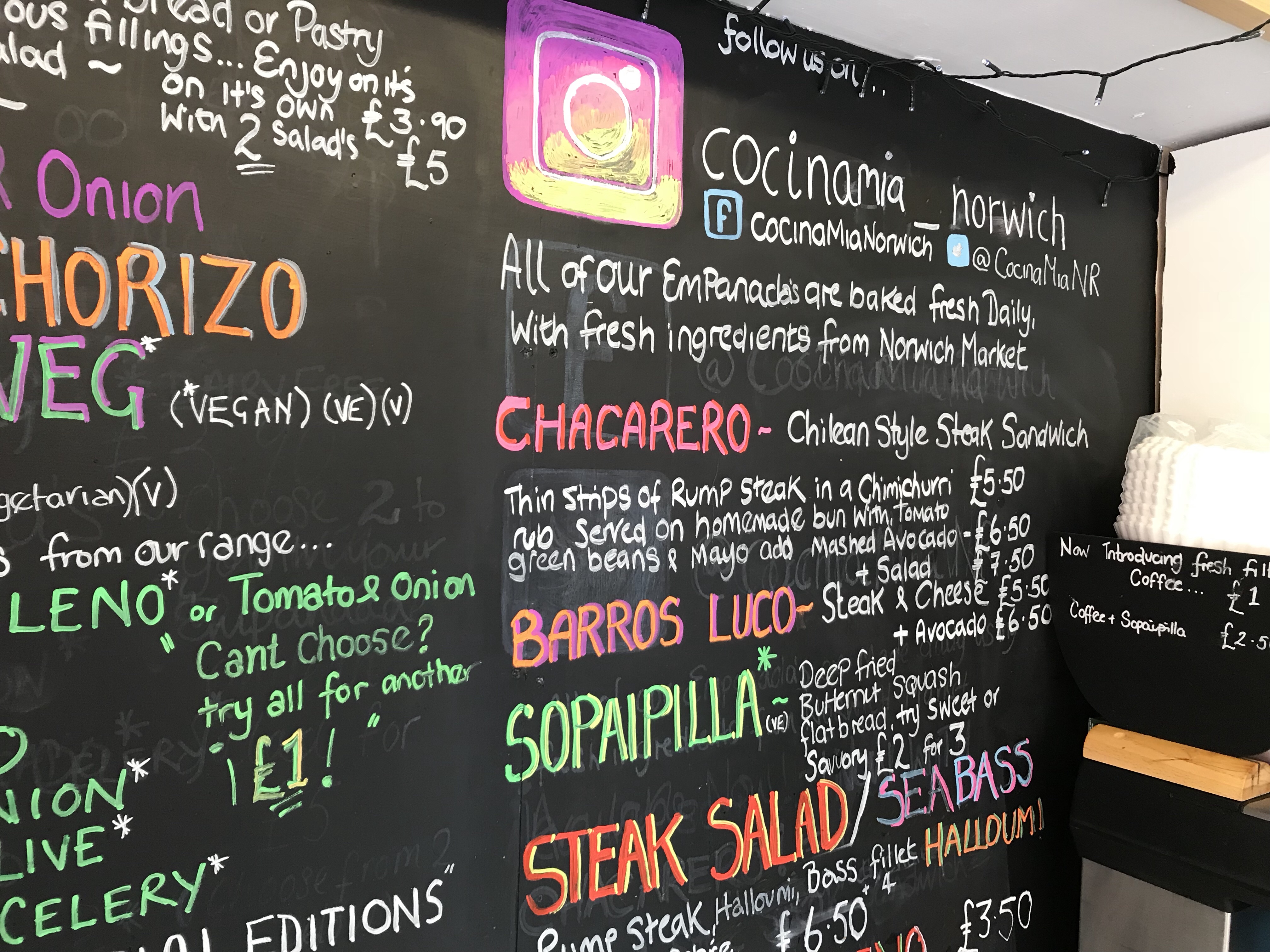 One of the best things about market (and street) food is that it can be deceptively simple, as well as delicious. Today I got a beef empanada, which had a lovely filling (including some surprise bits of hard boiled egg). There were really two stars of the show though – the first being the Chilean tomato and red onion salad. The onions were a real treat in that they added a little bite and flavour but did not overpower the tomatoes. The second star was the little pot of chilli dip, which was spicy but not overly so.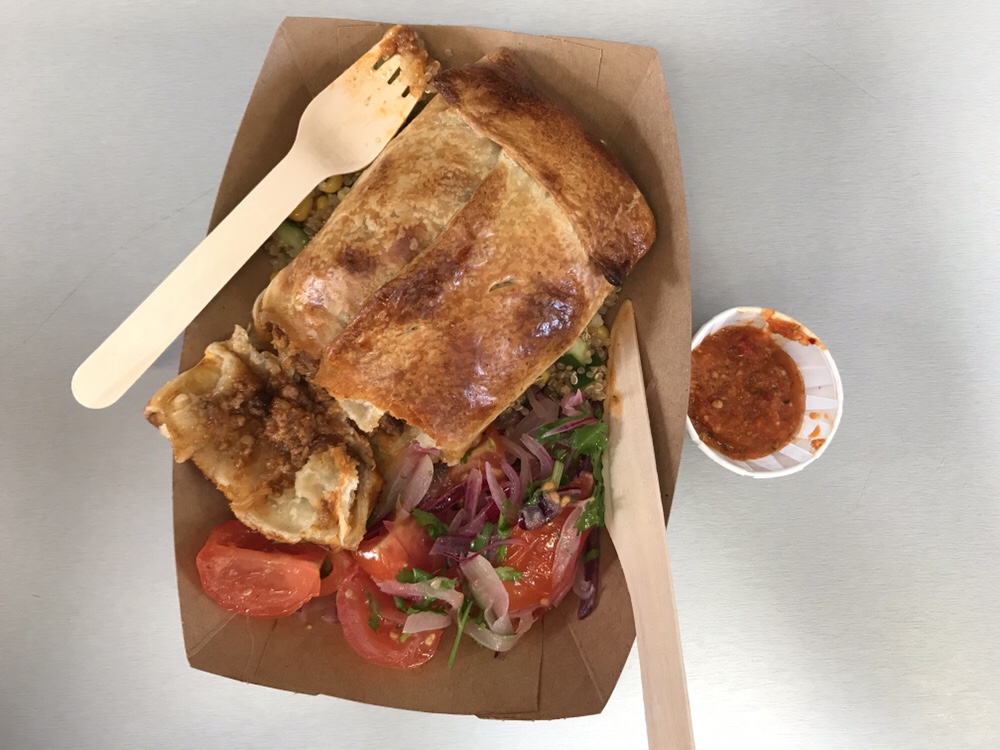 This isn't the first time we've been to Cocina Mia, last time I had the steak sandwich which was also lovely. Everything is prepared on the market, and as an added bonus the staff and owner are super friendly (even laughing at my terrible "Everybody Salsa" pun). If you're at the market, and fancy something different – definitely add this stall to your list.